Seminars and workshops 2016
During the Autumn 2016 the Total Concept method will be introduced at national seminars and workshops.
Major reduction of energy use in non residential Buildings
This project aims to demonstrate that large scale energy performance improvements in existing non-residential buildings can satisfy profitability demands set by the building owner/investor and thus become a market driver for major refurbishment of existing buildings towards Nearly Zero-Ener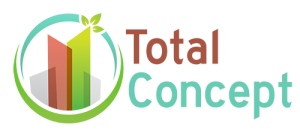 gy Buildings.
This project, together with many other European energy efficiency and renewable energy projects, is supported by the EU's Intelligent Energy-Europe programme.
Download
The Total Concept information leaflet
A method presenting economic rationales for major reduction of energy use in non-residential buildings

> National language versions, please click here
This post is also available in: Swedish, Danish, Norwegian Bokmål, Finnish, Estonian